Anagram
Stories

2015 —
film —
outdoor —
print —
In 2015, we launched Anagram Stories: a series of narratives starred by characters whose lives were connected to each other through anagrams. From love stories, to unexpected friendships, the campaign was formed by a main digital film and complemented with 3 print ads.
That same year, we launched Scrabble Christmas' ad using a different kind of anagram: the antigrams. The spot tells the story of a broken family that starts reconnecting after the arrival of its newest integrant: an adopted stray dog.
A series of captivating stories entirely made of anagrams.
This whimsical new Scrabble ad is the perfect love story for word nerds.
TIME Magazine —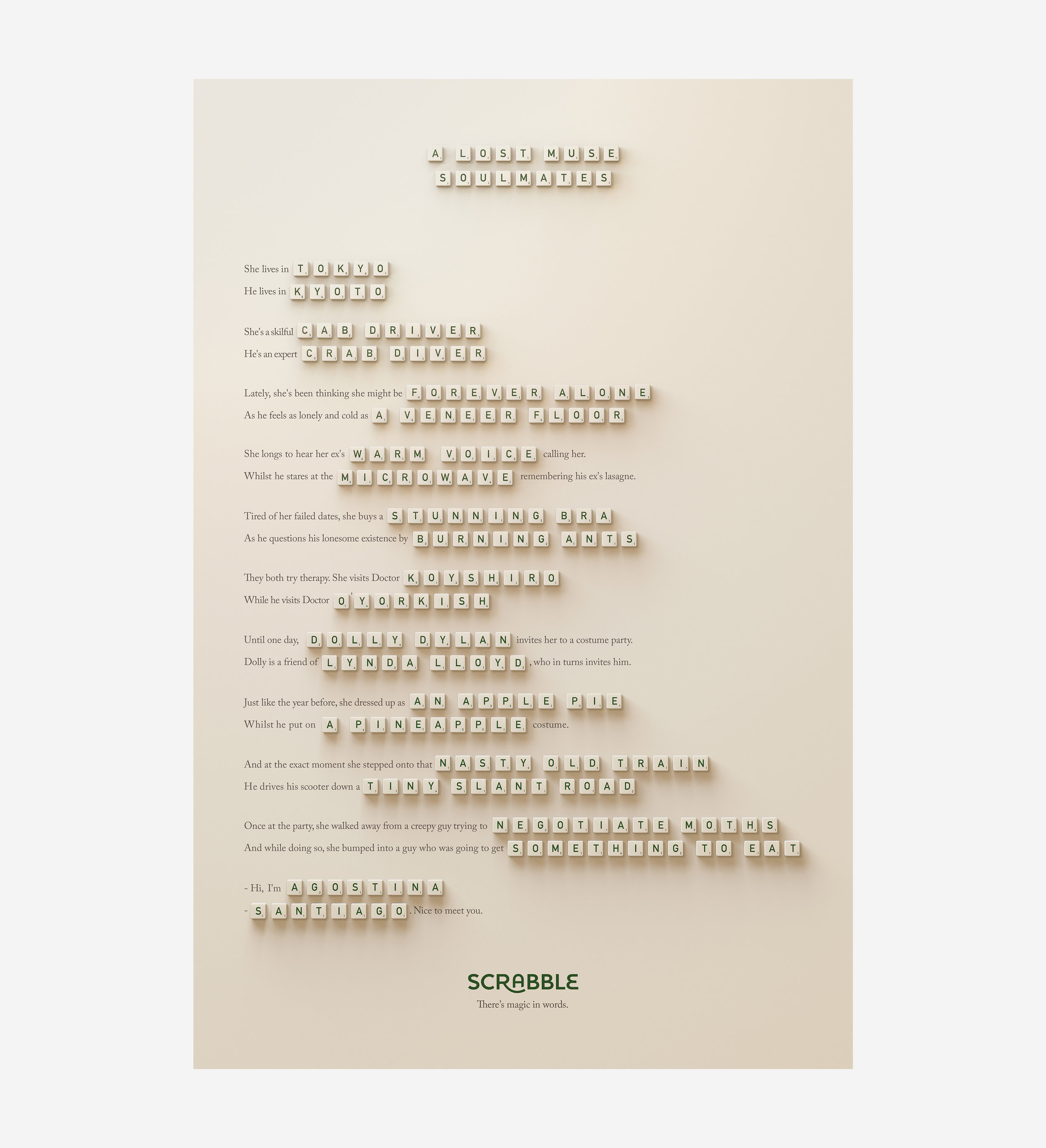 Mattel's new Scrabble ad wonderfully demonstrate there's magic in words.
Forbes —